Cabrera Open Garden Day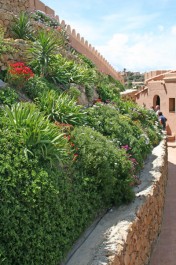 Eight houses in Cabrera opened their gardens to the public for an annual charity event, where the proceeds from the ticket sales go to a chosen charity. This years recipients, MACS (Mojacar Area Cancer Support Group), will be happy to know that over three hundred tickets were sold.
Braving the windy conditions, a steady stream of people flowed from one house to the next. Strolling through these beautifully landscaped gardens (occasionally looking over my shoulder, to see if Monty Don was filming behind me), I enjoyed every inch of these gardens with their incredible array of plants, shrubs, ground covers and trees and the different colours, aromas and textures, this felt like being in green heaven.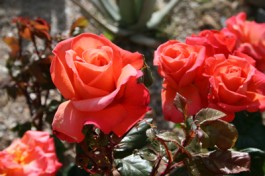 Owners and helpers were on-hand to guide and answer the visitor's questions about the gardens. This friendly and relaxed approach makes this Garden Open Day special and one not to miss.
Other attractions included an art exhibition, a poster competition, selling of plants, second hand books and not forgetting the two tea stations. Tea, coffee and home-made cakes were sold throughout the afternoon and at the end of the day over 400 servings were sold, with the proceeds going to the Cabrera Fiesta, which this year is to be held on the Saturday 14th of June. The winner of the poster competition was James Thompson. Congratulations.
So it's back to my garden, with hope, inspiration and a few more calories to burn off.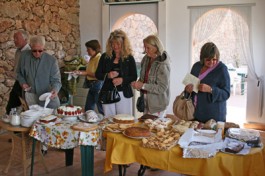 See you next year at the Cabrera Gardens Open Day, an event to mark down on your 2009 calendar.
Quotations about gardens:
Gardening requires lots of water - most of it in the form of perspiration. ~ Lou Erickson
The greatest gift of the garden is the restoration of the five senses. ~ Hanna Iron
Give me odorous at sunrise a garden of beautiful flowers where I can walk undisturbed. ~ Walt Whitman
Article First Published: Tuesday, 22nd April 2008, 13:23 CET
Last Updated: Tuesday, 22nd April 2008, 14:06 CET
Author: mojacar news rover