Spanish Lesson No 17
El Extranjero (cuarta parte)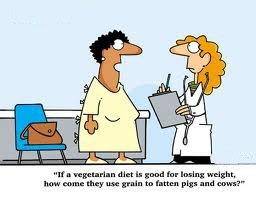 López y Sánchez………………….dos amigos
¡Bienvenidos de nuevo! Here is another story about our two friends…read it carefully and use the vocab guide below to help you translate. Note in particular the use of the verb "gustar", used to express the English verb "to like". Also note the different form of the verb used for commands, and after "quiero que"……
El Extranjero (cuarta parte).
Eric está cansado después de su largo viaje desde Australia. Después de comer, va a su habitación donde duerme la siesta durante una hora. Cuando se despierta, va con Mari Cruz al supermercado, que está a dos manzanas de su casa. Como está cerca, van andando, y llevan un carrito para la compra.
Mari - Bueno, Eric, me tienes que decir lo que te gusta comer.
Eric - A mí me gusta casi todo, no soy difícil.
Mari - ¿Qué sueles desayunar?
Eric - En Australia solemos desayunar fuerte, huevos con bacón, pero me gustan también los cereales, tostadas, la fruta.
Mari - Elige los cereales que te gustan, y también compraré huevos y bacón, así tú puedes decidir.
Eric - Quiero que me tratéis como otro miembro más de la familia……no compres nada fuera de lo normal.
Mari - Vale, sólo quiero que te sientas bien.
Eric - Mientras estoy aquí, quiero comer y vivir como vosotros.
Mari - De acuerdo, no digas más. Mañana comeremos lentejas, es un plato que nos gusta mucho, seguro que te va a gustar.
Eric - ¡ Claro que sí! Pero, recuerda, por la mañana tengo que ir a la academia, para empezar mi curso de español.
Mari - ¿ A qué hora empieza?
Eric - A las diez y media. Está en la calle de Atocha.
Mari - Ya lo sé. Conozco la calle. Puedes coger el autobús. Mañana te llevaré a la parada, y te explicaré como llegar.
Eric - Gracias. Estaré de vuelta para las dos.
Mari - No hay de que. Ahora, ¡ vamos a seguir con las compras! ¿Qué fruta te gusta?
Eric - Las cerezas, las manzanas, los kiwis, los plátanos, las ciruelas, las peras,………..¡¡¡casi todas!!!
Terminen de comprar y vuelven a casa. Eric está contento de pasar su primera noche en casa, viendo la tele ( aunque le cuesta entenderla). La familia es simpática y está a gusto con ellos.
VOCAB-NEW WORDS-NEW EXPRESSIONS
Dos manzanas - two blocks (yes, as in buildings!)
Lo que te gusta - what you like
Me gusta casi todo - I like nearly everything
Qué sueles desayunar - what do you usually have for breakfast? (sueles is from the verb soler meaning to usually do something)
Solemos desyunar fuerte - we usually have a big breakfast
Así - like this, like that, in this way
Me tratéis - you (plural) treat me (from verb tratar)
Fuera de lo normal - out of the ordinary
Quiero que te sientas bien - I want you to feel alright
No digas más - say no more
Lentejas - lentils
Nos gusta - we like (it)
Te va a gustar - you are going to like it
Claro que sí - of course
Estaré de vuelta - I will be back
Para las dos - by two o'clock
No hay de que - (as response to gracias ) you're welcome
Vamos a seguir - let's continue
Le cuesta - it's difficult (for him) (from verb costar, here meaning to be difficult)
Está a gusto - he is comfortable , feels ok
¡Hasta Pronto!
Send us your feedback
To offer feedback about this article or to enquire about Spanish lessons in Albox, please click here and use the contact form.
Why not give our crossword a shot...
Click a clue to start, and then enter your answer. Don't forget to time yourself..!
Article First Published: Wednesday, 3rd November 2010, 08:50 CET
Author: Simon