Spanish Lesson No 16
El Extranjero (tercera parte)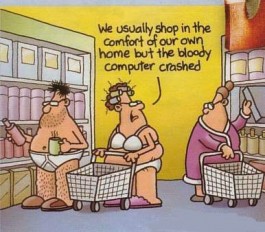 López y Sánchez………………….dos amigos
¡Bienvenidos de nuevo! Here is another story about our two friends…read it carefully and use the vocab guide below to help you translate.
El Extranjero (tercera parte)
Mari Cruz ha ido al aeropuerto y ha recogido al estudiante que va a pasar el verano con ellos. Se llama Eric, y es australiano. Han cogido el metro para ir a casa. Salen del metro cerca de su casa…
Mari - Vamos a pasar por la panadería, necesitamos una barra de pan.
Eric - Vale, yo te espero fuera, no voy a entrar con el equipaje.
Mari entra en la panadería y poco después sale con una barra de pan.
Mari - Ahora, a casa. Mi marido estará ahí, y enseguida vamos a comer.
Eric - ¡Qué bien!
Al final de la calle llegan a un bloque de pisos, con una portería grande y un portero automático. Mari llama al timbre y se oye la voz de un hombre.
José - ¿Quién es?
Eric - Hola cariño, soy yo, hemos llegado, ¿puedes abrir?
José abre la puerta desde arriba y Eric y Mari Cruz entran en el portal y llaman el ascensor.
Eric -¿En qué piso está?
Mari - En el quinto. Ya verás que hay buenas vistas desde el balcón. Cuando llegan a la quinta planta, la puerta de la casa está abierta, y José está esperando.
Mari - Eric, te presento a mi marido, José.
Eric - Mucho gusto.
José - Es un placer conocerte Eric, espero que me entiendas.
Mari - ¡Claro que sí ! Eric habla muy bien el español.
Eric - Gracias, pero necesito mucha práctica.
José - Bueno, por eso estás aquí…….y también para disfrutar de nuestra gastronomía……..por cierto, vamos a comer ahora.
Mari, enseña a Eric su habitación. Después de comer seguro que querrás echar una siesta.
Mari - Sí, y después saldremos a dar una vuelta, tengo que comprar unas cosas en el super.
Eric - Muy bien. Tengo ganas de ver las tiendas españolas. ¿Tenéis ordenador con conexión al Internet? Es que quiero enviar un e mail a mis padres para decirles que he llegado sano y salvo.
Mari - Sí, esta tarde lo haremos.
VOCAB-NEW WORDS-NEW EXPRESSIONS
Recoger - to pick up, collect
Una barra - a loaf
Fuera - outside
Equipaje - lugguage
Enseguida - straight away
Portería - entrance, doorway
Portero automático - entry phone
Llamar al timbre - to ring the bell
Se oye - can be heard, is heard (verb "oír" to hear)
La voz - voice
Soy yo - it's me (note use of first person of verb, rather than "it's me")
El ascensor - the lift
Quinto - fifth
Ya verás - you'll see
Un placer - a pleasure
Claro que sí - of course
Disfrutar - to enjoy
Enseñar - to show
Por cierto - by the way
Querrás - you will to (future or querer, to want)
Saldremos - we will got out (future of salir)
Dar una vuelta - to go for a walk round
Tener ganas - to feel like doing something, to look forward to something
Sano y salvo - safe and sound
¡Hasta Pronto!
Send us your feedback
To offer feedback about this article or to enquire about Spanish lessons in Albox, please click here and use the contact form.
Why not give our crossword a shot...
Click a clue to start, and then enter your answer. Don't forget to time yourself..!
Article First Published: Thursday, 14th October 2010, 14:00 CET
Author: Simon