Spanish Lesson 5
Un Accidente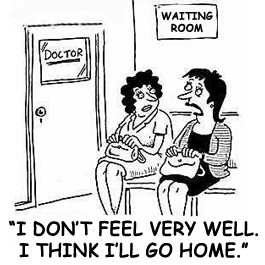 ¡Bienvenidos de nuevo!
Here is another story about our two friends - read it carefully and use the vocab guide below to help you translate. Be careful, there are some new verb forms that you may not have come across before.(tengas, hagan, vuelva, ponga). These are still present tense, but in a different form, called the subjunctive.
¡Suerte!
Es viernes por la mañana, y nuestros dos amigos acaban de desayunar en un bar cerca del taller. Tienen un día ajetreado, con muchos coches en el taller que necesitan distintas reparaciones. Diego está instalando el motor de un Renault Megane, y con la ayuda de José está bajando el motor con una pequeña grúa. De repente se oye un grito escalofriante; Diego se ha pillado el pulgar entre el soporte y el motor. José sube el motor lo más rápido posible, y su amigo saca su mano, ahora llena de sangre.
-Vamos a urgencias- dice José, mientras cubre la mano de su amigo con un trapo limpio. Lo más probable es que tengas el dedo roto. Su amigo no puede hablar por el dolor que siente.
En urgencias Diego explica lo que ha pasado a la recepcionista, y pasan directamente a la consulta. El médico, después de echar un vistazo, les manda que le hagan una radiografía.
Poco después, el médico les confirma que el pulgar está roto. Le pone una tablilla y una venda, y le dice que vuelva dentro de cuatro días. ¡Claro que va a estar de baja hasta que se ponga bien!
¡Pobre Diego!
VOCAB- NEW WORDS- NEW EXPRESSIONS!
Acaban de desayunar - they have just had breakfast.
Ajetreado - busy
Bajando - lowering
Una grúa - crane, hoist
Un grito escalofriante - a chilling scream!
Se ha pillado el pulgar - he has caught his thumb
El soporte - the engine mounting
Saca su mano - takes his hand out
Un trapo limpio - a clean cloth
La consulta - the surgery
Echar un vistazo - to take a look
Les manda - sends them
Que le hagan una radiografía - (so that) the can take an x ray
Está roto - it is broken
Una tablilla - a splint
Una venda - a bandage
Le dice que vuelva - he tells him to come back
Estar de baja - to be not working, off work
Hasta que se ponga bien - until he gets better.
Hasta la próxima
Las aventuras de López y Sánchez will continue next month...
Send us your feedback
To offer feedback about this article or to enquire about Spanish lessons in Albox, please click here and use the contact form.
Why not give our crossword a shot...
Click a clue to start, and then enter your answer. Don't forget to time yourself..!
Article First Published: Saturday, 7th November 2009, 17:05 CET
Author: Simon